Through collaboration with various community partners (i.e. organizations which we serve or partner up with in the project), service-learning projects engages students, teachers and the public in authentic situations to address real-life social problems and needs.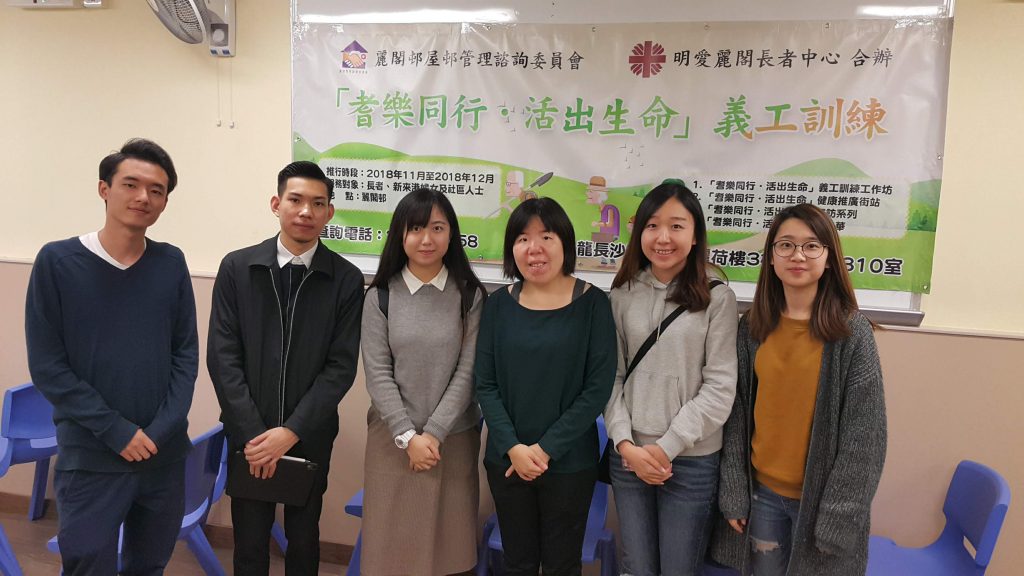 Here we would like to express sincere gratitude to our community partners for providing the platform for our students to learn and serve the community.
Beautiful Legend
Caritas Elderly Centre- Lai Kok 明愛麗閣長者中心
Chinese YMCA of Hong Kong- Shatin Youth Outreaching Social Work Team 香港中華基督教青年會 沙田青少年外展社會工作隊
City's Treasure 小店寶庫
Dialogue in the Dark 黑暗中對話
Encompass HK
Fair Trade HK 香港公平貿易聯盟
Goods Co-Share 良由集貨
Heart-to-Heart Life Education Foundation Limited 心繫心生命教育基金有限公司
Hummingbird Foundation
ICAC 廉政公署
Kin Chi Dementia Care Support Service Centre (Wan Chai), St James' Settlement 聖雅各福群會灣仔健智支援服務中心
Luen Wo Revitalization Project 聯和市場活化計劃
Luxford
Steward Youth On-line 香港神託會連青網路
Tsing Yi Trade Association Primary School 青衣商會小學
( List of community partner is in alphabetical order)
We look forward to having more community partners and we welcome partnership opportunities from any organizations, departments and companies. Join us in this meaningful, innovative journey to co-build the community! Welcome to contact us for more details.