The Meaningful, Innovative Pedagogy
Service-Learning (S-L) is a teaching method which merges three major elements–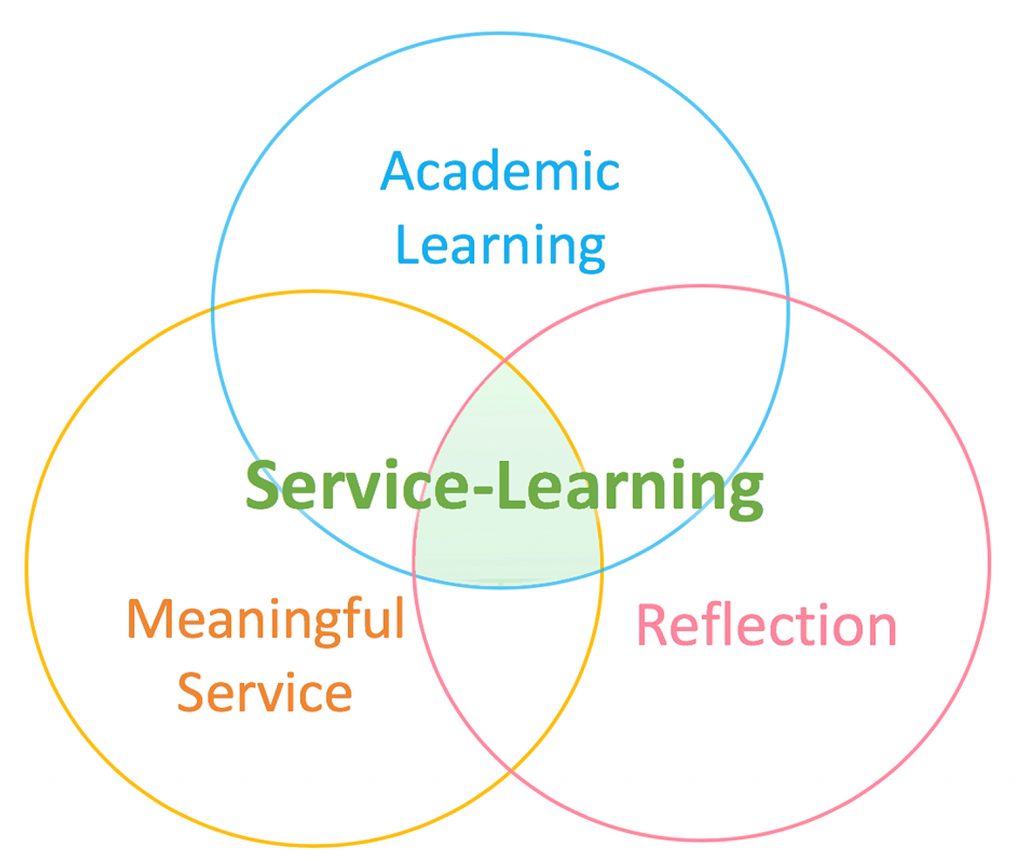 (1) Academic learning
(2) Meaningful community service / civic engagement
(3) Reflection
It combines academic coursework with the application of knowledge and academic expertise to address challenges facing communities through collaboration with these communities.
This pedagogy focuses on critical, reflective thinking to develop students' academic skills, sense of social responsibility, and commitment to the community.
The Hyphen in Service-Learning

The hyphen "-" in Service-Learning symbolizes that "Service" and "learning" are linked up. The two elements interact with each other to spark meaningful synergy.  
"Service" and "Learning" are equally important elements to be balanced in Service-Learning.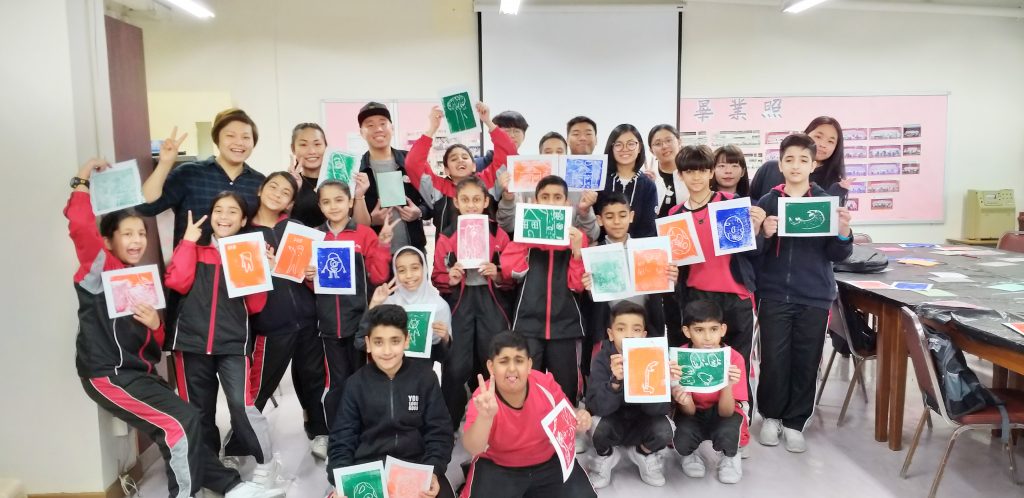 Distinctiveness of Service-Learning: Different from Volunteer Service or Internship

Service-Learning is not pure volunteer service because volunteer services may not have elements of applying learning/academic knowledge. Service-Learning is also not pure internship as internship may not have community-service nature elements.